GARMIN GPS18X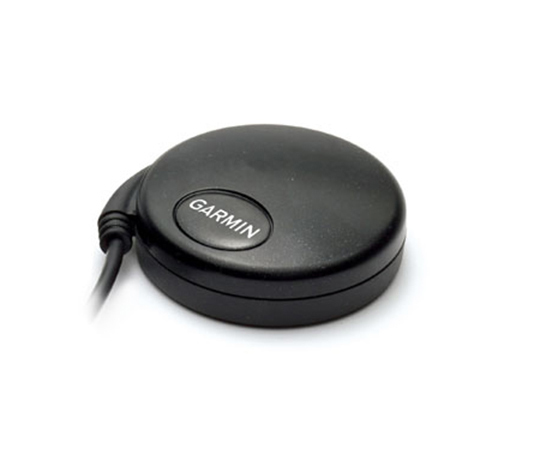 中文描述:
用USB、汽车点烟器、网口等驱动的便携式GPS天线一体机。
硬件详情:
The GPS 18x series products include an embedded receiver and an antenna. Based on the proven technology found in other Garmin GPS receivers, the GPS 18x tracks multiple satellites at a time while providing fast time-to-first-fix, precise navigation updates (five times per second for the GPS 18x-5Hz, and once per second for the GPS 18x USB,18x PC, and 18x LVC), and low power consumption. This generation of GPS sensors includes the capability of FAA. Wide Area Augmentation System (WAAS) differential GPS.
The GPS 18x design uses the latest technology and high-level circuit integration to achieve superior performance while minimizing space and power requirements. The hardware capability combined with software intelligence makes the GPS 18x easy to integrate and use.
The GPS 18x series products are designed to withstand rugged operating conditions and are waterproof to IEC 60529 IPX7, immersion in 1 meter of water for 30 minutes.
主要指标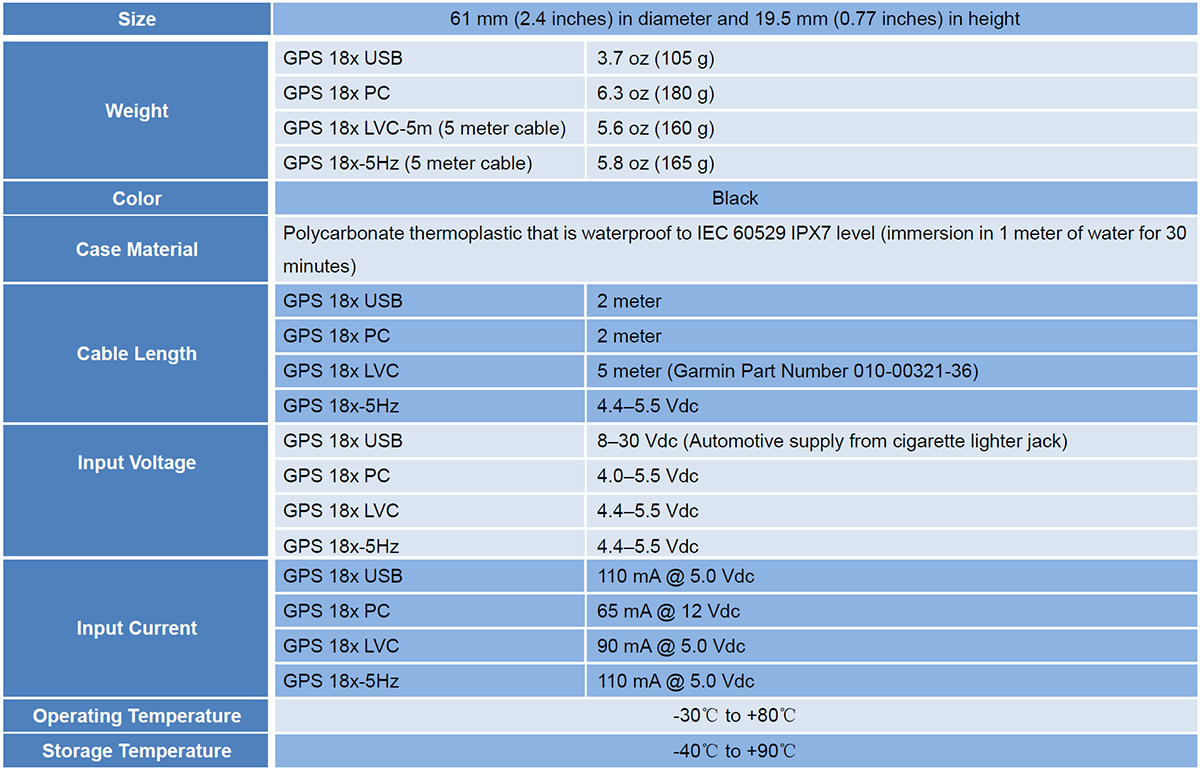 技术优势